We're Here to Ensure a

Seamless Experience

for You and Your Patients
What is Pre-Med Defender?
For services eligible under the patient's primary health insurance, Pre-Med Defender pays the patient's out-of-pocket expenses such as copays, deductibles, and coinsurance. Claims are paid directly to the healthcare provider. Pre-Med Defender provides many benefits to healthcare providers such as, but not limited to:
Reduction in Accounts Receivable

Reduction in the volume of patient services that are delayed or avoided

Timely direct deposit payments

Increase inpatient utilization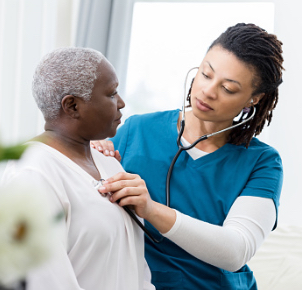 Using Pre-Med Defender involves two forms of coverage and two different payer IDs.
STEP 1: Insured provides both Primary and Secondary ID Cards and Provider verifies coverage with both plans.
STEP 2: Provider sends claim to primary carrier. Primary carrier will process the claim and provider will receive an EOB (Explanation of Benefits).
STEP 3: Provider submits copy of Primary's EOB as well as the standard CMS 1500 or a Hospital Claim Form (UB04) to Pre-Med Defender for processing.
STEP 4: Pre-Med Defender processes claim and sends payment directly to Provider along with final EOB to member.
Contact us today to learn more about what Pre-Med Defender can do for your clients!